M. David GLINEUR discovered the constraints inherent in activity schedules while working for a tour operator. This is how he noticed the lack of management software in in tourism industry and he decided to leave his company to launch the brand Misterbooking.

2003

Creation of the company & the first booking management software

Mister Booking Company was founded in 2003. Its first online booking management software was intended for the Nautical and Cruise industries. Recognized in these two sectors, the software are still a reference for boat rental companies, agencies and cruise lines.

2006

Development of the hotel software supported by a group of Parisian hotels

Aware that the problems encountered in the tourism sector affect the hotel industry, Misterbooking launched its own property management system (called PMS) in 2006. It will quickly become the leading solution on the French market, due to its all-in-one and cloud-based pioneer solution. Since its launch, the PMS Misterbooking has been used by a group of Parisian hotels, still a client to this day, the Premium Hotels group.

2007

Launch of the Misterbooking booking engine

Misterbooking launches its first native module to the hotel software: the online booking engine to capture direct customers on the hotel website! This is the beginning of the future Misterbooking 360° hotel solution.

2008

First steps on the international market

After two years of marketing in France, Misterbooking is exported to French-speaking and English-speaking countries. The first international client to join the company is the Auberg Inn in Switzerland. A customer who has been active and satisfied for so many years now!

2009

Launch of the Misterbooking Channel Manager with the Expedia channel

Following the success of the booking engine, Misterbooking decided to launch a second native module just as essential to the management of a hotel: the channel manager. Customers now can manage all their distribution channels (OTA, CRS, GDS, …) on a single interface.

2011

Start of collaboration with the Noemys hotel group

At its creation, Mona Lisa hotel group chose Misterbooking as a multi-property PMS to manage the establishments of its group. Now called Noemys, this historical player in the tourist accommodation market brings together 27 hotels and tourist residences.

2014

A growing team in a brand new office !

Based in Marseille since its creation, the company has developed over the years and moved in 2014 to Bouc-Bel-Air. This more spacious office will accommodate new members who have gradually come to enlarge the technical, support, marketing, sales teams, etc.

2015

The Misterbooking community is growing with the Hôtel 52 & Sogerely groups

The community of hoteliers using Misterbooking PMS is growing with the support of 8 establishments from the Parisian group Hôtel 52. That same year, the Sogerely student residences became a member of the community too !

2016

500 active customers!

10 years after the launch, Misterbooking has more than 500 active customers: independent hoteliers, hotel chains, hotel groups, tourist residences… In France and in many other countries!

2018

Beginning of collaboration with many French and international hotel groups

Many groups and hotel chains joined Misterbooking in 2018, including the authentic establishments between the sea and the mountains of Alp'Azur, the hotel and tourist residences City Résidence, the hotel brand The Originals and the international group Choice Hotels. They will be followed in 2019 by the ACE Hotels and Enzo Hotels groups.

2019

Launch of the online pre-check-in module, the customer area & open API

Misterbooking offers hoteliers 2 new services: an open API to connect the PMS to all solutions and a customer experience module, native to the PMS, which offers e-mail automation, creation of a 100% secured web customer area and online pre-check-in.

2020

1,000th customer signed, launch of payment automation & Louvre Hôtels connectivity

In 2020, Misterbooking exceeded 1,000 active customer establishments! The same year was developed a new native module dedicated to the automation of payments (customizable scenarios according to the origin of the booking) with banking interface in the PMS. It is also the year of connectivity to Louvre Hotels platform.

Today

Leader in France, Misterbooking continues to grow abroad!

Misterbooking enters its 19th consecutive year of positive growth. Its development continues with a team of 22 employees and 1,200 active customers in more than 20 countries. 85% of customers who have subscribed to Misterbooking still use our system today. Thanks to them !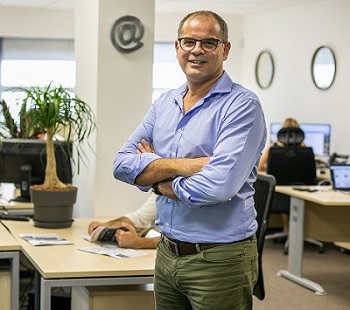 David GLINEUR,
Managing Director & Founder
---
David GLINEUR founded the company in 2000 to provide effective solutions for planning and booking management. Before to be the Misterbooking Director, he graduated from the University of Strasbourg receiving a Degree in Economics and Social Science. Earlier in his career, he held several positions in the tourism industry dealing with tours and travel operations. He first designed cloud-based management solutions for boat renters. Then, he launched Misterbooking PMS for hotels in 2006. David oversees the technical development and the global development strategy of the company and its hospitality management solution.
"Since 2000, we've brought innovative and only-cloud-based hospitality management solution. We provide a complete solution for hoteliers and professionals in the tourism industry. When we founded Misterbooking hotel in 2007, hotels were slowly moving from manual to computerised reservation systems, then they evolved to become part of the connected environment. Today, they ask for automated tools and insight to make decision and grow revenue. That's what we do: we design and develop Property Management Software Solutions run in the cloud to provide the most complete and high performance property management system"
Meet the team of our Hospitality Management Solution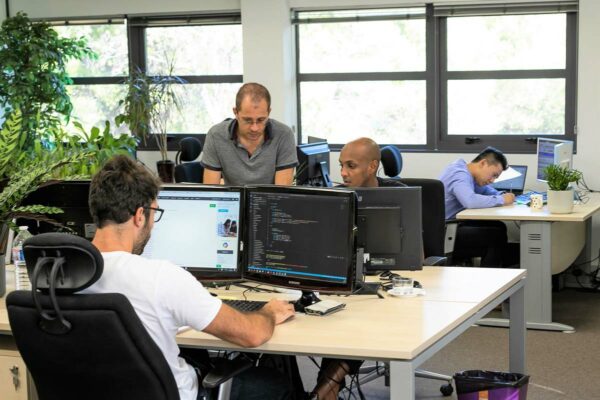 Engineering and Development
Innovation and performance
---
We design and build scalable and innovative Hospitality management solutions across software as a service (SaaS) on an efficient and a secure cloud platform.
We constantly learn from our experience with hoteliers to create excellence for property managers and owners. Our team provides new features and maintain the system all the time to offer the best performance and experience to each client.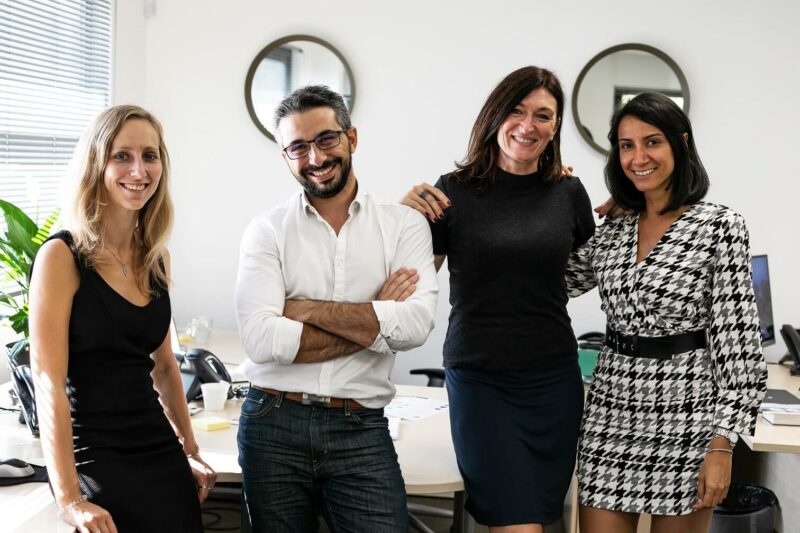 Sales and Business development
Expertise and advice
---
At Misterbooking, every client is unique, that's why we analyse every project to provide the best solution. We talk to you to make sure we understand your needs providing advices and recommending the best practices on the cloud and hotel environment.
We also offer dedicated online demo to help hoteliers and make the perfect solution for their property.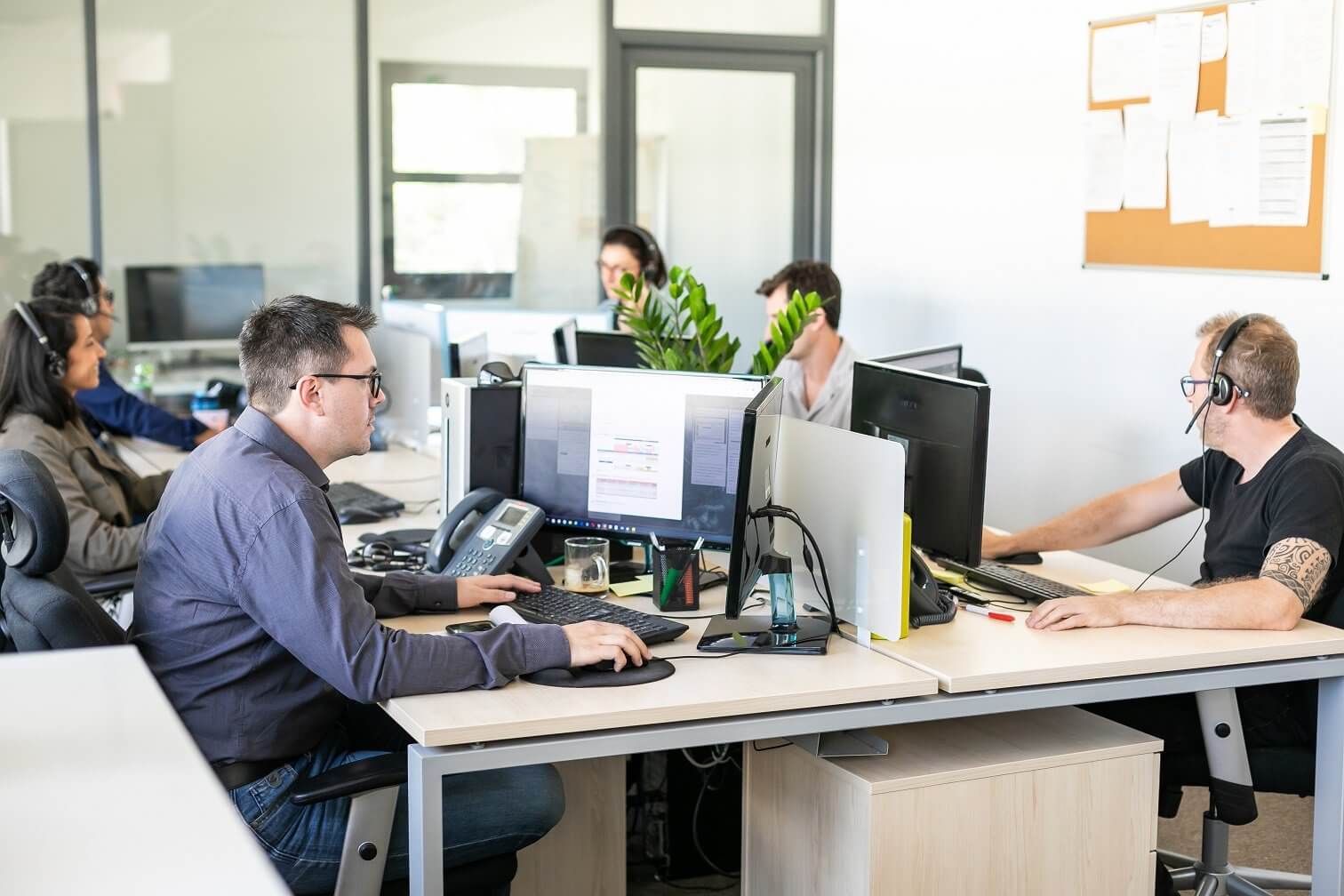 Technical Support and Hotline
Dedicated to assist you
---
We are proud to say that we answer to 100% of calls to provide immediate assistance and technical support. Your account manager assists you for setting up your account, providing training and recommendations.
Our on-site Support Team is always ready to provide technical support and assistance to insure your activity is run efficiently. All the team is based in the South of the France.