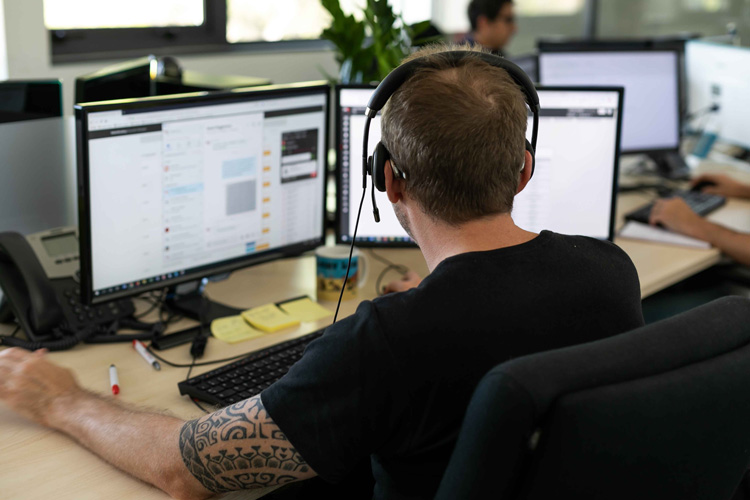 How to setup Misterbooking Account
You are not alone for your first step with Misterbooking PMS Hotel.
Misterbooking is a cloud-based Property management system created in 2003. No local installation is necessary. All you need is an Internet connexion. Misterbooking software could be use on every device (computer, tablet and smartphone), everywhere and at every moment.
Our dedicated technical team creates and customizes the initial set up of your account according to your business needs. We prepare your account before your training. All is ready when you start with your Misterbooking interface for the first time.
We assist you along each step of the process. Our expert team provides you technical advices and guidances to discover your cloud-based PMS Hotel peacefully. Our support service is included in all our offers to ensure you a daily help and a better use of the PMS with the support of an expert team.
Online training sessions
Our dedicated team supports you in your discovery of the software. We schedule three online training sessions with your staff and you. 
Our method is designed to fit your specific needs. Each session is around 1h30 and 2h. The first session is dedicated to reception activities (discover the dashboard, manage your distribution channels, save a new reservation, make a check-in or a check-out…). The second session is about accounting, analysis and reportings. Both training sessions are realized on the hotel interface, and not in the demo interface. 
Once your training is over, we remain at your disposal to assist you and answer to your questions by phone, e-mail, Skype or ticketing. Our support service is open from monday to thursday 9h00-13h00 and 14h00-18h00 and friday 9h00-13h00 and 14h00-17h00. In case of an important technical issue after working hours, an emergency phone line is dedicated to our clients in the evening, the weekend and days off.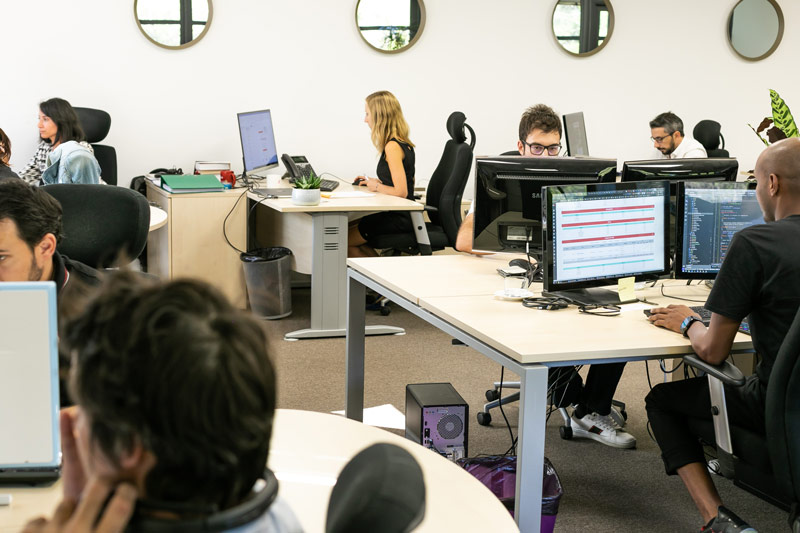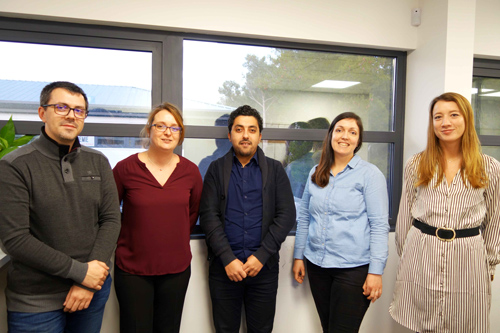 First step for a hotel group or a chain of hotels
Begin with a new hotel management software is an important step for a group or chain of hotels. Effective support and expertise are necessary to insure successful system deployment across multiple properties. We know how delicate this transition is for your group or for chain of hotels. This is why we consider this time as an important step of our collaboration.
We understand your business needs and evolutions. All our member team works in a hotel before joining our support team. We help you to plan the shift to Misterbooking across every property. We plan it with your team for the headquarter and for each property, one by one. You select the rythm and we organize it for your group.
We think that training and support are the key determinant for a successful set up and use of the system. So, we include this service to all our offers. Feel free to contact our support service for any questions. Ask us for more information!