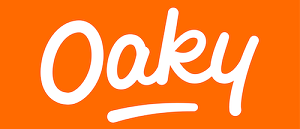 Oaky, commission-free upselling platform!
Oaky is a commission-free upselling platform which helps hotels maximize profit and enhance the guest experience. Browsing from best-selling upsell offers, hoteliers can add personalised guest-facing deals in a matter of minutes, and promote them through perfectly timed guest communication. This puts guests in control of designing their stay with upgrades, special deals and ancillary services. In short, Oaky offers upsells in a way today's travellers enjoy and appreciate. Oaky is a trusted partner by hotels across 60 countries.
Automate your pre-arrival upselling
Increase incremental revenue
Improve the guest experience
Sell more upgrades
Sell more in-house or third party services
Upgrade / deal conversion 10.8%
Email open rate 83%
AVG ROI 13.8
PMS integration
Oaky is integrated to the PMS Misterbooking with a third partner Hotel App Store.
Available in 1-way (Only Misterbooking sends data to Oaky).