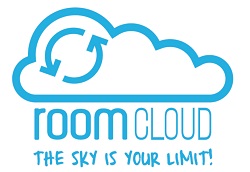 Roomcloud, Channel manager and Google Hotel Ads partner!
It would be easier to manage reservations from all OTAs with a single platform, right? Would you like your website to generate more direct bookings? Try RoomCloud Channel Manager and Booking Engine!
In addition to the software for online sales and distribution, we are Official Partner for the Google Hotel Ads campaigns, we are integrated with TripAdvisor, Trivago and with many hotel management systems such as Revenue Managers and GDS.
Why do you need a channel manager?
RoomCloud Channel Manager updates portals through XML connection and automatically manages rates and availability on online sales channels,  saving time and avoiding overbooking. The certified 2-way connection also provides a high level of synchronization importing all online reservations from distribution channels.
Do you want more direct sales?
RoomCloud Booking Engine is on-line reservation software and tool which allows you to activate a real on-line booking service via your official website without having to pay commissions. In this way, you will be able to eliminate the cost of the middleman, maximise the number of direct reservations and increase the cash flow of the hotel.
Our Channel Manager is integrated with more than 300 online portals
Don't depend on a single channel and reach specific/niche audiences by selling on local OTAs
Our Booking Engine is officially integrated with the main metasearch portals (Google Hotel Ads, TripAdvisor, Trivago)
RoomCloud Booking Engine gives you the possibility to create offers and gift packages
Our date-free voucher option is an excellent tool to limit cancellations. The guest pays immediately and chooses the dates when he is ready to book
PMS integration
Misterbooking sends your hotel availabilities and collects your new bookings in RoomCloud system.