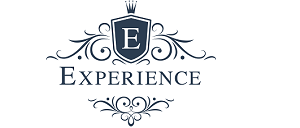 Experience Hotel, CRM and Email Marketing solution!
Experience Hotel is a Hotel CRM and Email Marketing solution that allows you to manage your customer relationship.
With the Customer Satisfaction tool, retrieve your customers' data in full compliance with the RGPD, personalize their stay thanks to a welcome email with survey to offer them tailor-made services, segment your databases and improve your e-reputation by anticipating negative comments.
The Marketing tool allows you to centralize your databases so that you have a complete and unified view of your customers' activity, to create your newsletters with an intuitive tool and imagine hundreds of automated scenarios for all the events you consider key. The goal is to build customer loyalty and help you regain control of your customer relationship before, during and after their stay.
Experience Hotel helps to date nearly 1,200 hoteliers in their quest for an all-in-one tool, which allows them to respond to all kinds of problems.
New: Bonus for loyal guests
Define loyalty levels and prepare automated mailings for your guests. Depending on the number of times they stayed, or the amount spent at your Hotel, the CRM calculates a personalized Bonus and automatically inserts it in each of your emails to them. Of course, those Bonuses are ONLY available on your website.
An email campaign solution designed for hotel managers
Analyse and develop your e-reputation
Improve Guest experience before, during and after their stay
Guest databases centralised, cleaned up and segmented
A complete tool to manage the entire customer acquisition process
PMS integration
Experience Hotel is connected to Misterbooking with a 2-ways integration. Misterbooking sends reservation number and a lot of information about each reservation.
Experience Hotel sends back any modification about the client data to Misterbooking PMS.