The management of an hotel is a multitude of complex and recurring tasks, distributed between the different professions of the establishment or the hotel group: director, yield manager, receptionist, concierge, housekeeping, accountant, etc… This daily management can quickly become time-consuming if the property management system is not efficient and adapted to the specificities of the establishment. At Misterbooking, we believe that each establishment is unique, as much as the PMS adapted to it.
In 2022, we offer you to revolutionize your hotel management with a 100% cloud-based, automated, connected and personalized system! Discover how, through these 5 key points…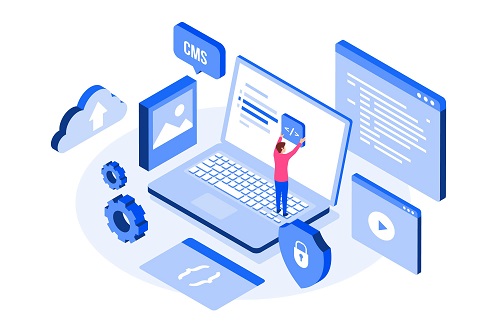 1) Manage your hotel on a multi-user cloud system
Data access everytime
The easier your access to your data is, the better your management will be. With the cloud, you can access your data and reservations from any device at any time. No longer be dependent on the reception PC! In addition, your data is safe on remote servers. Thus, they cannot be lost in the event of a technical failure of a computer in your hotel.
Which solution applies if your internet router breaks down? Continue with the shared connection of your smartphone, whose power is more than enough to immediately and efficiently access a PMS Cloud.
Supervizing of user access at any time
Do you have to manage home office? Each team member has access to the software from home, according to the user rights you have granted them. You keep control and supervise everyone's access, at all times. Beyond their access to the software, you have the choice to give, according to the user profile, access or not to certain modules, certain data, etc…
2) Centralize your data on a single management interface
Centralization of data and bookings
Aggregation of data can take considerable time when not automated. A modern and efficient system like Misterbooking centralizes all management data for the hotel or hotel group, reservations from all channels, sales, occupancy, etc… This gives you an immediate overview.
Consolidation of connected partners software
In addition, the property management system (PMS) interfaces with many other business software according to the hotel's choices: yield management, CRM, customer experience, catering, door opening and much more… beyond the data inherent to the PMS, you manage and retrieve all the information from your connected partners on a single management interface. No need to connect to each interface: a saving of time, energy and efficiency acclaimed by all hoteliers.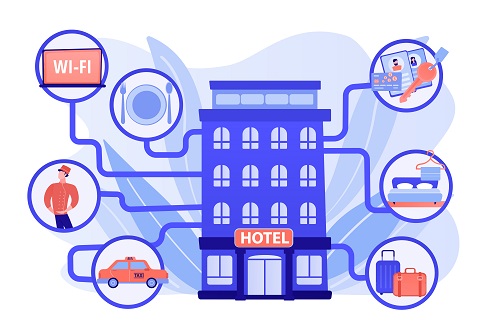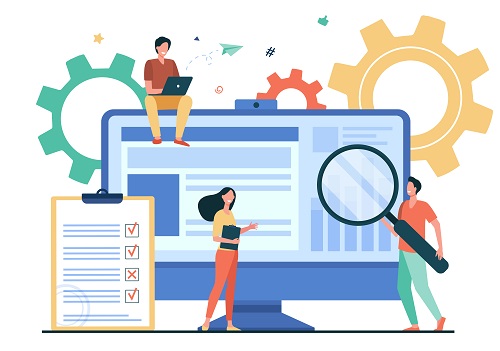 3)
Equip yourself with modular software and adapt it to your needs
An all-in-one software like Misterbooking PMS offers a multitude of features and modules. This ranges from the reservations management via an online booking engine and a native channel manager, to an automated management of payments and customer communications, including accounting export, sending texts or billing modules.
The advantage of this hotel software created 20 years ago lies in its customization. The cloud-based PMS is at the heart of the offer, all the other modules are optional. This allows the hotel not to undergo a package imposed by the publisher, but to design (and therefore pay for) a solution 100% adapted to its needs. Over the years, when your needs change or your structure grows, you are free to grow your hotel software with you!
4)
Take advantage of your consolidated data with a multi-property account
As seen previously, another advantage of the cloud is therefore the consolidation of data from all your establishments on a single interface for the head office of the group or hotel chain. Each establishment can only have access to its own data (or to several according to your choices), while the head office has full and immediate access to all the group's data. Do not waste time extracting data and grouping them, everything is centralized in a single online space.
Many consolidated data are offered in Misterbooking' PMS to allow you to quickly analyze your sales statistics and your income, without having to manipulate the figures yourself to obtain these statistics. Everything is designed to save you time and help you make better decisions.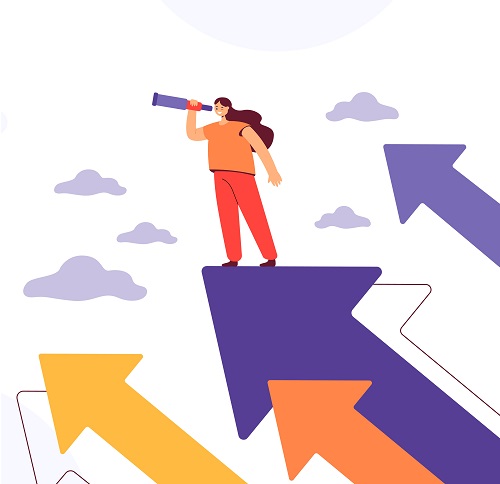 5) Reduce your software and maintenance costs without losing quality of service
An all-in-one cloud solution lowers your software costs. You do not have to pay different providers for additional services. The all-in-one software offers you everything you need, at a lower cost. Thus, you do not have to multiply the connectivity costs between the solutions to bring your PMS, your Channel Manager and your Booking Engine to communicate, since they are one unique solution. If a feature is missing, partner's connectivity is still possible!
The advantage of the cloud also lies in its annual subscription which ensures you an always up-to-date solution, which follows market developments, as well as maintenance included. Do not hesitate to contact our experts to benefit from a demonstration of the software and learn all about the offers and services of the PMS Cloud leader on the French market: Misterbooking.